Haddington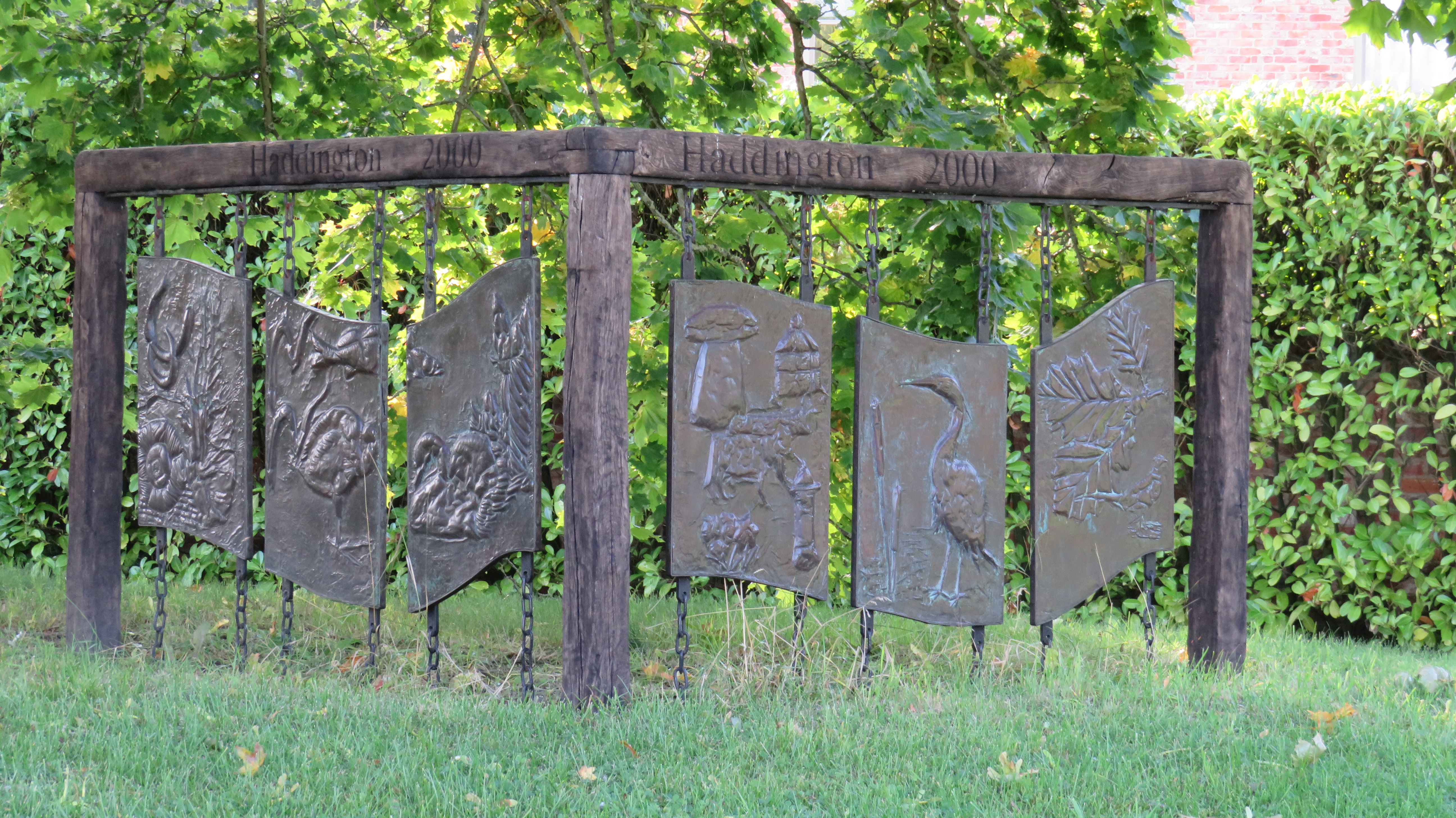 MOATED SITE AND DOVCOTE
Haddington is also recorded in the Domesday book of 1086 and it had a recorded population of 15 households.The settlement of Haddington has its roots in the Anglo-Saxon period being once the place of Hada's people, whence it gets its name. Lying by the banks of the River Witham, south of the present village, is a double moated area enclosing the site of a probable 13th or 14th century manor house. However, if there was a manor house here, it has since been replaced by what appears to be two fishponds.
The site has never been excavated, the medieval date is derived from artefacts that have been found on the surface. The features in the adjoining rectangular moat to the north appear to be elements of a 16th century ornamental garden, including a possible walkway and 'prospect mound' for observing the view.
The stone dovecote to the north of the moats date from around 1420 or later. It has nesting boxes for 500 birds and would originally have been roofed. Doves were a popular source of food in the middle ages and dovecotes are often found near manor houses.
There are bumps in the area to the west of the dovecote which are thought to represent a later building - Haddington Hall. It is thought that wooden panelling from this building was salvaged for Aubourn Hall when it was demolished in the late 16th century.
A mill stood on the other side of the river, which may have been referred to in medieval documents. A more modern mill on this site was demolished in the 1970's.
To the east lie the earthwork remains of the medieval village for, although Haddington still survives as a village, it has shrunk since medieval times.